Imperva is a leading provider of data and application security solutions that protect business-critical information in the cloud and on-premises. Founded in 2002, we have enjoyed a steady history of growth and success, generating $264 million in 2016, with over 5,200 customers and more than 500 partners in 100+ countries worldwide.
Secur is a Imperva Platinium partner based in South Africa, offering Imperva implementation, integration and support services, these services can be offered even in Botswana, Lesotho, Namibia, Kenya and Nigeria
We Protect What Matters Most
Cybercriminals constantly change their tactics. But what they are after, and how they ultimately make money, doesn't change. They are after data. They make their money through extortion, via DDoS and ransomware, and through theft via data breaches. Today, data and applications are the fundamental assets of any enterprise. Data are the intellectual property and apps are what run the business. Imperva has a singular purpose: protect these critical assets from the ever-changing attacks of the cybercrime industry.
Why Imperva?
While we work hard to protect your company's information and help you comply with regulations, we provide even further value in our solutions' ability to easily deploy and operate at enterprise scale. What we bring to the table are three advantages that make our total value of ownership much greater than any other security and compliance solution.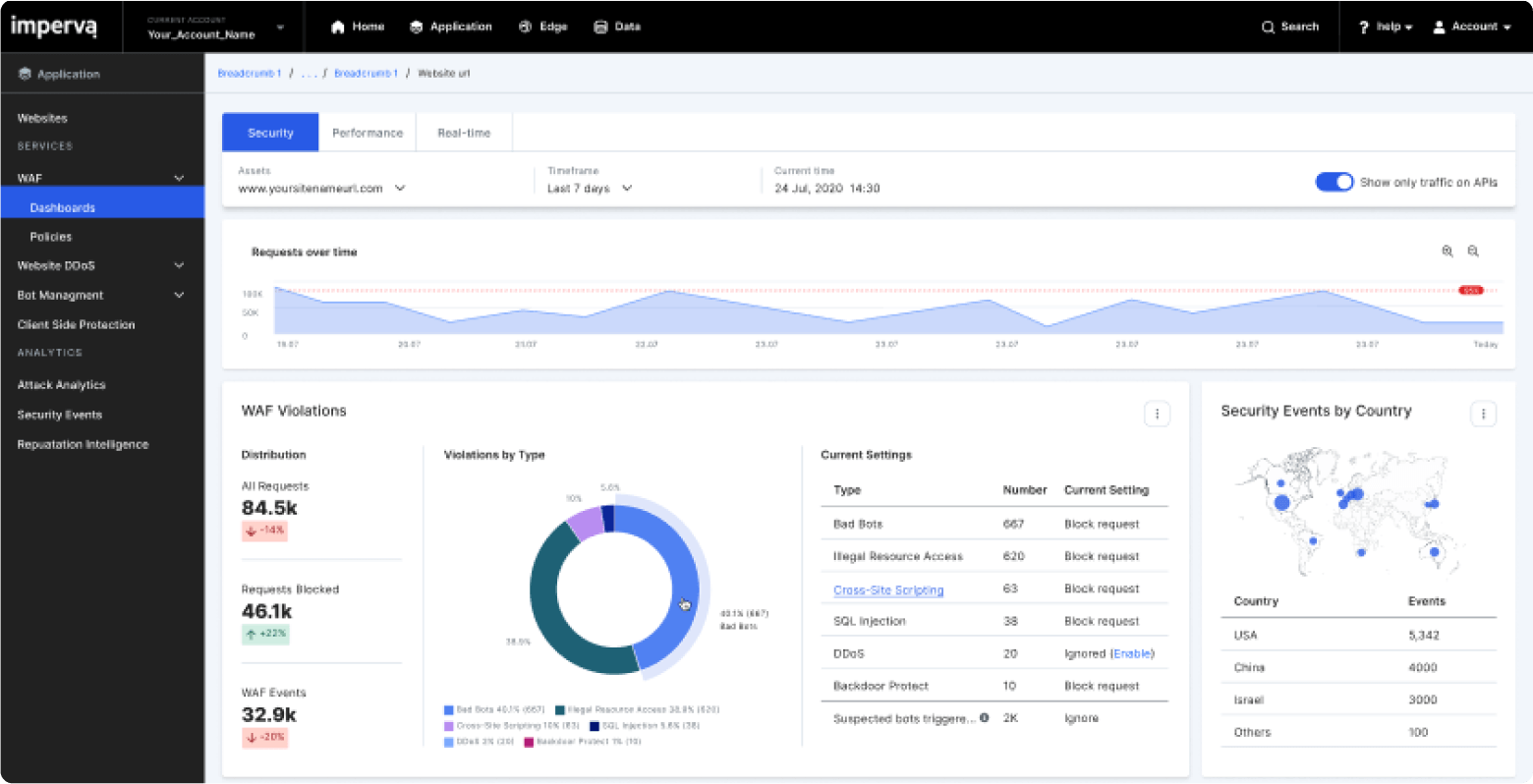 DDoS Protection service that works
Instant attack notificationsMail, SMS, and mobile app
Easy monitoringNetwork traffic and application analytics
Uncover the real threatsLayer 3/4 and Layer 7 event correlation via Attack Analytics
Integration with your SIEMWorks seamlessly with the leading SIEMs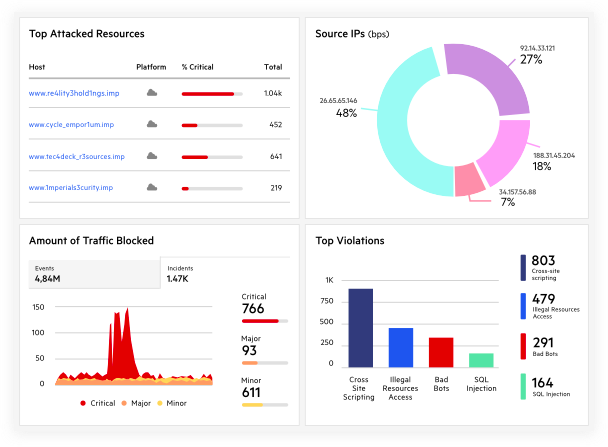 Protect Web Applications and APIs
Imperva WAF is a key component of a comprehensive Web Application and API Protection (WAAP) stack that secures from edge to database, so the traffic you receive is only the traffic you want.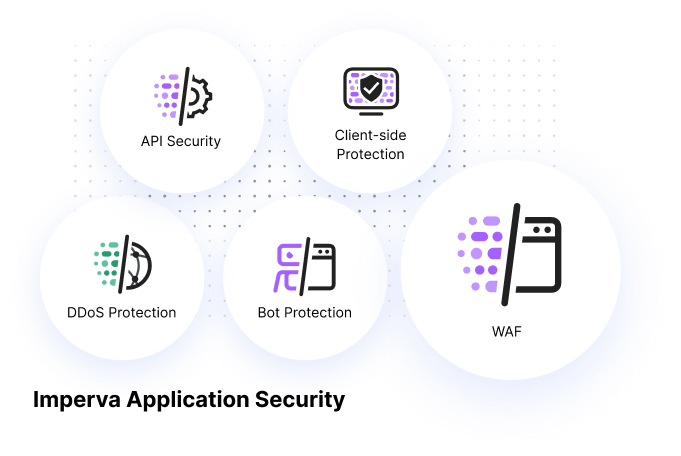 We provide the best website protection in the industry – PCI-compliant, automated security that integrates analytics to go beyond OWASP Top 10 coverage, and reduces the risks created by third-party code.
You can use Imperva WAF to secure:
Active and legacy applications
Third-party applications
APIs & Microservices
Cloud applications, containers, VMs and more

Trust an 8-time Leader
Imperva recognized as an 8-time Leader in the Gartner® Magic Quadrant™️
---
Get in Touch