CrowdStrike is a leading cybersecurity company protecting customers from all cyber threats by leveraging its Security Cloud to stop breaches. From its inception in 2011, driven by George Kurtz's vision, CrowdStrike was created as a different kind of cybersecurity company. Cloud-native, CrowdStrike immediately brought a threat perspective, effectiveness, scalability, and flexibility never seen before in the industry – seamlessly aligning People, Technology, and Processes. The CrowdStrike Falcon platform has revolutionized enterprise security for the cloud era. Its single lightweight-agent architecture leverages artificial intelligence (AI) and offers real-time protection and visibility across the enterprise, preventing attacks on endpoints and workloads on or off the network.
STOP BREACHES WITH UNIFIED ENDPOINT PROTECTION DELIVERED FROM THE CLOUD
The Falcon Platform is flexible and extensible when it comes to meeting your endpoint security needs. You can purchase the bundles above or any of the modules listed below. The additional modules can be added to Falcon Endpoint Protection bundles.
Stand-alone modules can be purchased by anyone and do not require a Falcon Endpoint Protection bundle. Our specialized products are for customers working with more stringent compliance or operational requirements.
ADDITIONAL FALCON MODULES
FALCON SPOTLIGHT
Manage System Vulnerabilities
FALCON FOR MOBILE
Mobile Endpoint Detection and Response
FALCON FORENSICS
Forensic Data Analysis
STAND-ALONE MODULES
FALCON SEARCH ENGINE

The Fastest Malware Search Engine

FALCON SANDBOX
Automated Malware Analysis
SPECIALIZED PRODUCTS
FALCON ON GOVCLOUD

Cloud-delivered endpoint security, trusted to protect the US public sector

FALCON FOR DATA CENTERS
Securing your physical, virtual or cloud-based data center
Unmatched prevention capabilities protect against known, unknown malware and ransomware, and fileless and malware-free attacks
Full attack visibility provides details, context and history for every alert
Automated, scripted and analyst-driven intervention capabilities enable efficient and powerful remediation
Threat Intelligence integration immediately assesses the origin, impact and severity of threats in the environment and provides recovery guidance for decisive incident response and remediation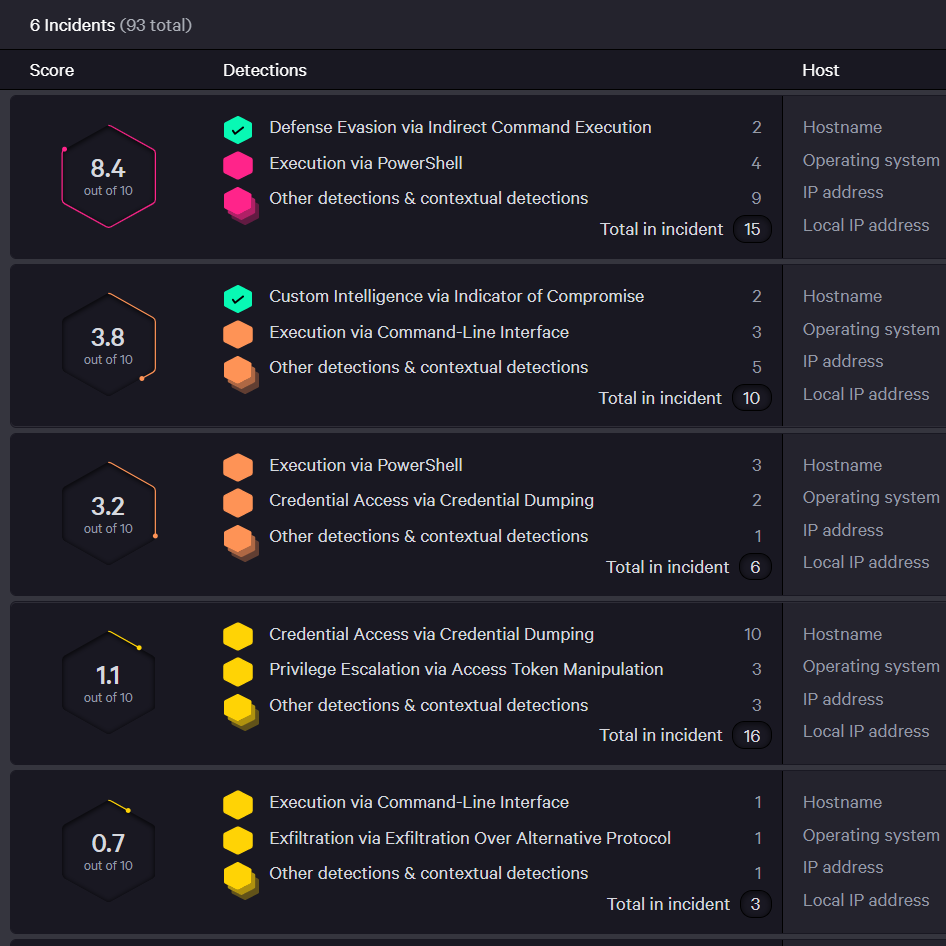 STOP BREACHES
Unparalleled coverage defends against all types of attacks from malware to the most sophisticated and stealthy nation-state attacks
Full EDR prevents silent failure by capturing raw events for complete visibility
Speed investigations and act fast with intelligent prioritization and powerful Incident Workbench
Continuous raw events capture empowers proactive threat hunting
Threat intel integration, automated IOA remediation, and powerful real-time response capabilities speed up investigation and remediation and enable deep understanding of the attacks in your environment
24/7 managed threat hunting ensures stealthy attacks don't go undetected
Proactive Management and Optimization
CrowdStrike experts ensure your environment is continuously optimized to combat the latest threats, achieving the best levels of performance and protection from your Falcon investment and ensuring confidence that your endpoint protection is always under complete control.
Comprehensive control of unmanaged systems. Falcon Complete helps customers ensure all assets are properly grouped, sorted and protected.
Tight control over the Falcon agent. Falcon Complete ensures that the current Falcon agent is installed, delivering the best level of protection available.
Rigorous configuration management. Proven, best-practice policies are systematically applied to all systems.
Continuous Human Threat Hunting
Falcon Complete includes 24/7 monitoring by the Falcon OverWatch team, CrowdStrike's human threat detection engine that hunts relentlessly to see and stop the most sophisticated hidden threats.
The SEARCH Methodology. OverWatch analysts leverage their proprietary SEARCH methodology to shine a light into the darkest corners — leaving adversaries with nowhere to hide.
Cloud-scale data. Scalable and effective threat hunting requires access to vast amounts of data and the ability to mine that data in real time for signs of intrusions. CrowdStrike's rich telemetry creates the foundation for OverWatch threat hunting.
200+ years of combined diverse expertise. OverWatch employs elite experts from a wide range of backgrounds, including government, law enforcement, commercial enterprise, the intelligence community and defense.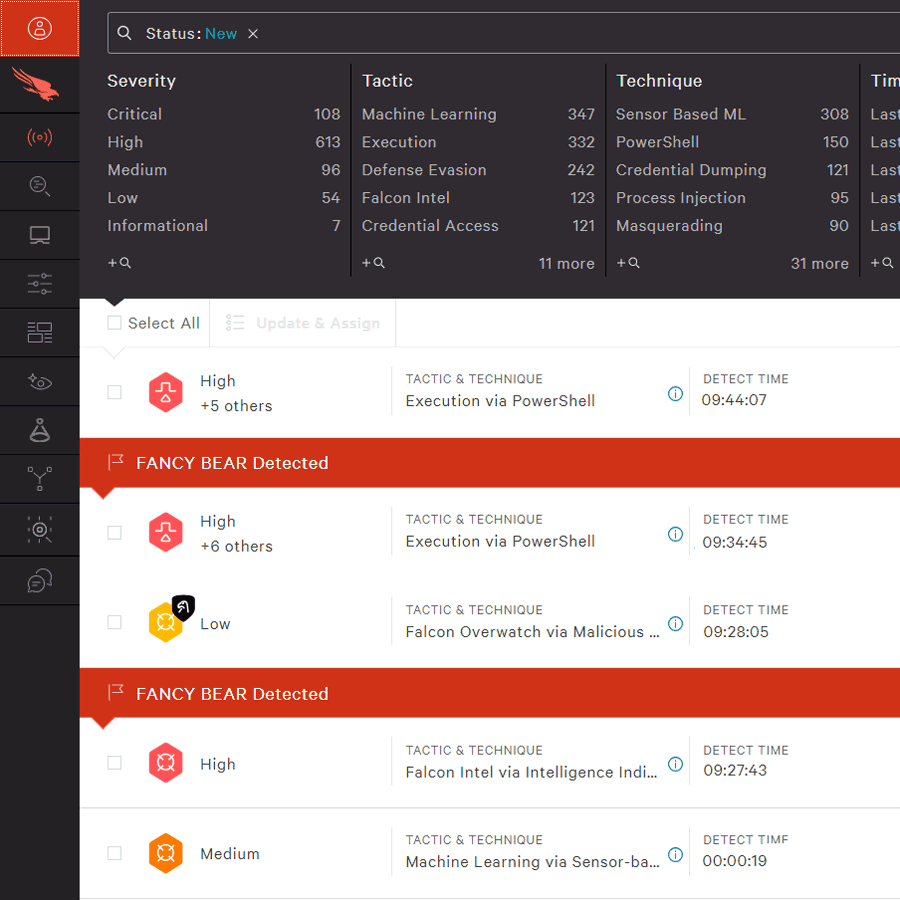 24/7 Monitoring and Response
The Falcon Complete team monitors your Falcon platform 24 hours a day, seven days a week, investigating every security alert with the goal of identifying potential intrusions at their very earliest stages.
24 hour/day active monitoring. Falcon Complete is always watching, ensuring that emerging threats are addressed as they happen.
Human eyes on every detection. Falcon Complete investigates all critical, high-, medium- and low-severity detections in a timely manner, ensuring that intrusions are identified at the earliest possible stage.
10 minutes: Average time to begin response. Falcon Complete builds and continuously tunes a repeatable playbook to ensure all threats are investigated quickly and efficiently.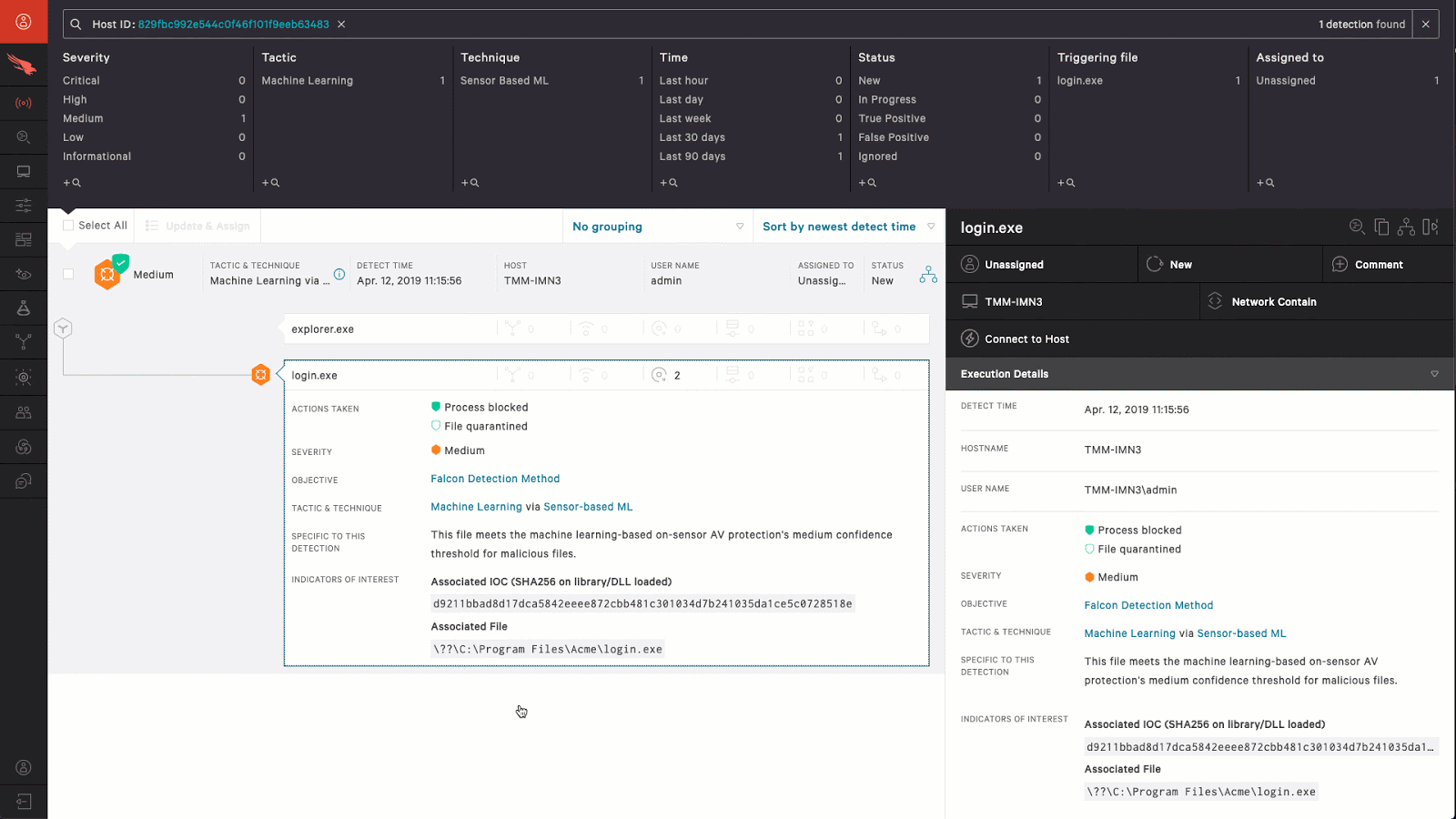 Surgical Remediation
When an intrusion is identified, the team acts quickly and decisively. The team remotely accesses the affected system using native Falcon capabilities to surgically remove persistence mechanisms, stop active processes and clear other latent artifacts. Falcon Complete restores systems to their pre-intrusion state without the burden and disruption of reimaging systems.
60 minutes: Time to perform surgical remediation. Falcon Complete executes surgical remediation remotely, eliminating the cost and burden of reimaging.
Zero impact for the end 
Get in Touch
+27 (0) 87-164-2205
crowdstrike@secur.africa
Request a Quote