Cylance AI set the standard as one of the first machine learning (ML) models for cybersecurity. Now in its seventh generation, Cylance AI has trained on billions of diverse threat data sets over several years of real-world operation. Tested across an array of cybersecurity applications, its performance has proven unparalleled effectiveness for identifying and preventing malware.

While many security providers' claims around using AI or ML in their offerings may be true, they may be using AI to optimize and automate some aspects of their heuristics or signature-generation processes. Ultimately falling short of the full promise of AI—preventing cyberthreats.As both a pioneer and innovator in cybersecurity AI, the Cylance AI team has, and continues to lead in research, development, application, depth and effectiveness. Specifically, when applying AI and ML to the challenges of cybersecurity. And our data science-led approach to strengthen AI models against future threat variants offers a clear advantage over solutions that use AI as a plugin or add-on feature.
TEMPORAL PREDICTIVE ADVANTAGE
Cylance AI detects and prevents potentially harmful code in less than 50 milliseconds. Because preventing a breach is faster and more effective than remediating after one.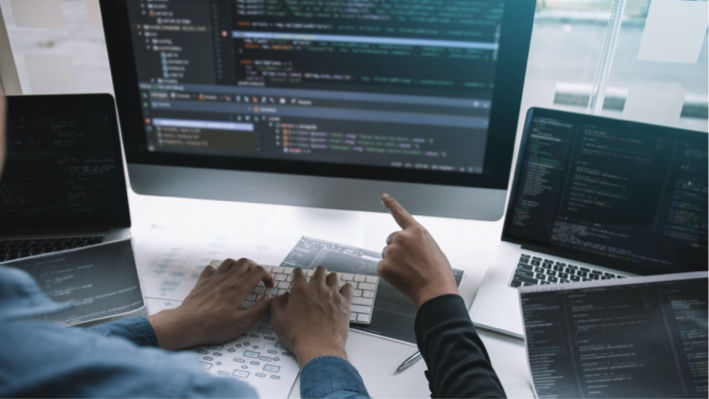 PROVEN PREVENTION

Cylance AI is 99% effective in preventing cyberthreats, long before they become global incidents—predicting malware attacks on an average of 25 months prior to appearing online. Most recently, Cylance AI helped identify the tactics of the DarkSide cyberattacks, five years before the ransomware halted the Colonial Pipeline's operations.

PROTECTION THAT RESIDES AT THE ENDPOINT

Your endpoints are the front lines of the war against malware and malicious actors. The Cylance AI engine resides on your network's endpoints—the devices most likely to be targeted for a cyberattack.

CLOUD-ENABLED, NOT CLOUD-DEPENDENT

Other cybersecurity providers require code pushes to update endpoints against new cyberthreats. Cylance AI isn't limited by connection status. It requires minimal updates and even works offline.

ENHANCE YOUR SECURITY WITH AI

Cylance AI continuously analyzes changes occurring on endpoints, uncovering threats that would be difficult, if not impossible, for a human analyst to find quickly enough to mitigate. When a potential threat is identified, Cylance AI thwarts it in real-time by taking decisive, automated action.
HOW CYLANCE AI WORKS
Cylance AI provides superior malware prevention, effectively neutralizing cyberthreats before they can exploit weaknesses and infiltrate systems. Here's how:
Continuous Learning and Maturation

Thanks to the sophistication of Cylance AI and our ever-expanding store of proprietary security data, our solutions can help you minimize cyber-risk exposure and optimize resilience.

AI-Driven Malware Prevention

Our AI-enabled endpoint protection solutions inspect all applications attempting to execute against an endpoint—helping prevent Zero-Day payloads from executing.

Memory Exploit Detection and Prevention

Cylance AI proactively identifies malicious use of memory (fileless attacks), automatically kicking off immediate prevention responses.
BLACKBERRY "FULLY" DETECTS AND PROTECTS IN SE LABS TEST
BlackBerry® Protect and BlackBerry® Optics won the AAA award for detecting and preventing cyberattacks during SE Labs Breach Response Test. This test subjected BlackBerry® products to a wide range of hacking attacks publicly available. All threats were stopped before damage occurred.
WHERE TO FIND CYLANCE AI
BlackBerry® Protect

AI-based endpoint protection platform (EPP) prevents breaches and provides added controls to ward off sophisticated cyberthreats—without human intervention.

BlackBerry® Optics

AI-driven endpoint detection and response (EDR) works with BlackBerry Protect to keep you ahead of cyberattackers—and your business secure—even when devices are offline.

BlackBerry® Persona

Our endpoint user and entity behavior analytics (UEBA) solution uses predictive AI to dynamically adapt security policy in real-time based on user location, device and other factors.

BlackBerry® Gateway

Our AI-driven Zero Trust network access (ZTNA) solution protects your systems and data while providing easy access to SaaS and on-prem apps for your hybrid workforce.
Collaborate: Text, Voice, Video and Conferencing—on Any Device
Mobile access to collaboration tools can boost productivity of a dispersed workforce. Managing usability, control and secure communications can best be done with a single solution for:
Voice
Video
Messaging
Multimedia Conferencing
Data and File Transfer
GPS Sharing
Connect: Integrate Secure Communications Features Directly in Your Apps
Custom enterprise apps offer opportunities for intuitive collaboration inside and outside your organization. Communication Platform as a Service (CPaaS) can allow you to embed secure communications in your apps and services:
Voice
Video
Messaging
Data Transfer
Extend: Enterprise IM on All Devices
By integrating with common EIM solutions, you can enable secure communication and collaboration capabilities across all devices.
Microsoft® Lync®
Cisco Jabber
Protect: Voice, Messaging and Data
Communication on mobile devices can be vulnerable to hacking and eavesdropping. It's essential for organizations in high-security environments to safeguard these sensitive communications with:
End-to-end encryption
Defense-grade security
Share: Secure Content Collaboration
Employees need tools that allow them to collaborate with the confidence that sensitive information will be protected.
Protection inside and outside your firewall
File-level Digital Rights Management (DRM)
Unmatched cross-platform support
Alert: Keeping People and Operations Safe
Can your organization safely continue with operations and account for all your people during an unexpected event? Emergency notification systems can allow you to:
Send mass emergency notifications
Make critical safety decisions
Collaborate with other organizations
KEEPS BUSINESS RUNNING AND YOUR PEOPLE SAFE
Give your leaders and team members the tools and information they need now so they can respond to and recover from critical events and incidents faster.
PROTECT THE PUBLIC AND GOVERNMENT EMPLOYEES
Empower leaders with awareness and control to protect and communicate with colleagues, communities and the public during a crisis or disaster while satisfying strict security requirements.