We are led by a vision to be the most trusted cybersecurity technology provider in the world, which means we constantly anticipate, innovate, and go the extra mile. Bitdefender delivers robust security you can rely on.
With a global security delivery infrastructure protecting half a billion endpoints, visionary solutions, and a wealth of awards, we have been a trusted security provider since 2001.
Bitdefender works with government organizations, large enterprises, SMEs, and private individuals in over 150 countries. With 1,200 employees and a team of 500+ engineers and researchers, Bitdefender is one of the most innovative IT security software vendors in the world.
At the head of endpoint protection: the 500 million endpoints protected by Bitdefender form a security network that provides us with real-time feedback from around the globe. Securing the hybrid Infrastructure: we offer unique enterprise-grade solutions built from the ground up to secure virtual and physical hybrid distributed environments from a single console.
Secur is a Bitdefender Platinium partner based in South Africa, offering bitdefender implementation, integration and support services, these services can be offered even in Botswana, Lesotho, Namibia, Kenya and Nigeria
PREMIUM SECURITY
Everything you need, right when you need it: best protection, unlimited VPN traffic and priority support.
Unbeatable detection to stop even the most sophisticated cyber threats
Multi-layer ransomware protection to keep your files safe
Unlimited, secured VPN traffic for complete online privacy 

IMPROVED

Priority when contacting Support
Advanced parental controls to keep your kids safe online
Minimal impact on your system`s performance
GRAVITYZONE ELITE
An integrated endpoint protection, risk management, and attack forensics platform. Enhanced with user behaviour risk analytics.
GravityZone Elite safeguards your organization from a full spectrum of sophisticated cyber threats. With more than 30 machine learning-driven security technologies, GravityZone provides multiple layers of defense that consistently outperforms conventional endpoint security, as proven in independent tests. A single-agent, single-console solution for physical, virtual, mobile, and cloud-based endpoints and email, GravityZone Elite adds the human element into your security ecosystem, minimizing management overhead while giving you ubiquitous visibility and control.
| | | |
| --- | --- | --- |
| World's Most Effective Prevention | Attack Forensics and Visualization | Endpoint and Human Risk-Analytics driven Hardening |
Endpoint Risk Management and Analytics
View your overall Company Risk Score and see how various misconfigurations and application vulnerabilities contribute to it
Assess prioritized misconfigurations, applications and user-prone vulnerabilities across your organization's endpoint estate.
Get a risk snapshot for servers and end-user devices and review the endpoints and users exposed the most.
Attack Forensics and Visualization
Attack Forensics and Visualization enhances the level of visibility you can have into your organization's threat landscape and reveals the broader context of attacks on endpoints. This GravityZone Elite module includes root-cause analysis, attack kill-chain visualization, and remediatory actions related to threats detected and blocked by GravityZone prevention technologies, e.g., Antimalware (Exploit Defense, PowerShell Defense, HyperDetect, etc.), Sandbox, and Network-Attack Defense.
Kill-chain visualization helps understand how a blocked attack was engineered and lets you zero in on specific attack stages, machines, processes, files, web domains and other elements involved.
In addition to automatic remediation capabilities, you can use Attack Forensics and Visualization to undertake manual action, such as running PowerShell commands on the infected machine remotely, killing a process, quarantining a file, or adding a file to a shared blocklist.
Bitdefender Endpoint Detection and Response
Advanced threat detection, focused investigation and effective response
EDR security, endpoint detection and response, is a technology that continually monitors your network for cyber threats and helps you fight-off attacks.
Cyber-criminals are growing ever more sophisticated and today's advanced attacks are increasingly difficult to detect. Using techniques that individually look like routine behavior, an attacker may access your infrastructure and remain undetected for months, significantly increasing the risk of a costly data breach.
For organizations whose existing endpoint security doesn't provide the advanced attack visibility and response required – adding effective Endpoint Detection and Response (EDR) is a quick and easy way to strengthen your security operations.
Bitdefender EDR security monitors your network to uncover suspicious activity early and provides the tools to enable you to fight-off cyber-attacks. EDR's threat visualizations focus your investigations and maximize your ability to respond directly.
What are the benefits of Bitdefender EDR security?
Industry-leading detection
Bitdefender EDR integrates our industry-leading machine-learning, cloud-scanning and sandbox analyzer to detect activity that evades traditional endpoint prevention mechanisms.
Full visibility on the techniques, tactics and procedures (TTPs) being used to attack your systems.
Comprehensive search capabilities for specific indicators of compromise (IoCs), MITRE ATT&CK techniques and other artifacts to discover early stage attacks.
Focused investigation and response
Easy-to-follow built-in response workflows enable you to respond efficiently, limit the lateral spread and stop ongoing attacks.
Threat visualizations focus your investigations, help you understand complex detections, identify the root cause of attacks and maximize your ability to respond directly.
Automated alert prioritization with one-click resolution capabilities.
Maximum Efficiency
Easy-to-deploy, a low overhead agent with cloud-delivered management.
Unique human and endpoint risk analytics supply actionable advice to improve your security posture and reduce risk.
Flexible, scalable and upgradeable to the full Bitdefender endpoint protection platform and to managed detection and response (MDR).
Prevention, Detection and Response across Endpoint, Network, Cloud and Human
eXtended Detection and Response (XDR)
The integrated solution that successfully stops attacks and increases the cyber resilience of the organization. It combines the most advanced Prevention capabilities, low overhead EDR (Endpoint Detection and Response) and Network Traffic Analytics. GravityZone Ultra Plus extends the endpoint-based threat detection capabilities of a traditional EDR by incorporating network incidents (XDR) to successfully counter advanced threats no matter where they emerge in the infrastructure: on the Endpoints, in the Network or in the Cloud.
Detects advanced threats early

AI and Security Analytics correlates global threat intelligence and data collected from the customer environment to detect advanced attacks early and to provide high-fidelity incident alerts.

Grants 360 degrees visibility and context

Provides threats visibility across the enterprise environment and security insights for all users and devices connected to the network: workstations, servers, cloud workloads, unmanaged devices Bring Your Own Device (BYOD) or devices not supporting an endpoint agent (IoT). Ongoing endpoint and user behavior risk analytics enables security posture management to reduce risk exposure.

Ensures effective incident response

Combines fully automatic mechanisms with guided response for fast incidents resolution and quick restore of business operations.
Managed Detection and Response Services (MDR)
We deliver advanced attack prevention and remediation 24 hours a day so that you don't have to.
What is MDR
Managed Detection and Response (MDR) gives our customers outsourced cybersecurity operations 24 hours a day, every day of the year. The service is delivered by combining industry-leading Bitdefender security technologies trusted by organizations and security vendors around the world. Our MDR services combine cybersecurity for endpoints, plus network and security analytics, with the threat-hunting expertise of a SOC fully staffed by security analysts from global intelligence agencies.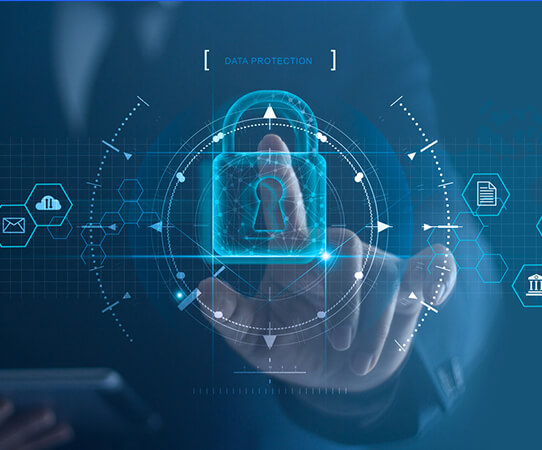 Proactive Protection
Industry-leading prevention technologies
24x7x365 threat hunting, threat intelligence and analytics to stay ahead of attacker TTPs
User Risk Analytics to help understand user behaviour
Bitdefender Endpoint Risk Analytics shows us the current top risks across our organization.
Senior Infrastructure Engineer, Archdiocese
Advanced Detection
Event correlation across endpoints and network
Global Threat Intelligence powered by over 500 million sensors
Customized proactive monitoring of targets that pose a high cyber-risk to your business
Reduced Cost
Highly skilled security analysts recruited from global intelligence agencies perform ongoing threat hunting and threat modeling
Automated remediation via product and industry experts' playbooks
Reduced attacker dwell time
MDR relieves the security burden on the Help Desk and Operations group and frees us to focus more on strategic projects.
IT Director, Archdiocese
MDR Security Capabilities
Bitdefender MDR service is delivered by combining industry-leading cybersecurity for endpoints, and network and security analytics with the threat-hunting expertise of our security analysts. The Bitdefender SOC is staffed with world-leading security analysts from US Air Force, Navy, NSA and British intelligence wielding modern countermeasures against attackers for our customers.
MDR Core

Next-gen AV (NGAV)
Automated Remediation
Application & Device Control
Host-based Firewall & Web Control
Endpoint Detection & Response (EDR)

MDR Advanced

Next-gen AV (NGAV)
Automated Remediation
Application & Device Control
Host-based Firewall & Web Control
Endpoint Detection & Response (EDR)
Security Account Manager
User Risk Analytics
Targeted Threat Hunting
Custom Incident Response Actions based on Playbooks
Customer-specific Threat Model

MDR Enterprise

Next-gen AV (NGAV)
Automated Remediation
Application & Device Control
Host-based Firewall & Web Control
Endpoint Detection & Response (EDR)
Security Account Manager
User Risk Analytics
Targeted Threat Hunting
Custom Incident Response Actions based on Playbooks
Customer-specific Threat Model
Phishing Domain Registration Monitoring
Unauthorized publication of code or customer information monitoring
Dark Web Monitoring
Integration with Custom Tooling
High-value Target and High-risk Target Monitoring
 Proven in real-world tests
AV or endpoint protection is not enough to stop new ransomware, 0-day exploits, or fileless attacks.
Bitdefender MSP Security lets Managed Service Providers (MSPs) stop these threats more effectively thanks to the extensive set of hardening, prevention, and detection layers, and the machine learning and behavioral technologies perfected over more than 10 years with data from over 500 million devices.
Unlike other next-gen and EDR solutions, Bitdefender consistently demonstrates better effectiveness in independent real-world security tests.
The Bitdefender unified layered approach stops most threats automatically, before they turn into breaches. Use a single MSP GravityZone console, integrated with RMM tools, to better protect customers, streamline tasks and grow profits.
Most effective advanced attack protection

More mature technologies and extra protection layers help Bitdefender stop more advanced threats and consistently outperform other next-gen AV and EDR products in real-world tests.

Reduced data breach risk and investigation efforts

The Bitdefender approach leverages extensive risk, hardening and prevention to stop threats before they execute, unlike EDR-first tools that rely on incident detection, after a breach has happened.

Unified management and profitable MSP program

Bitdefender GravityZone consolidates encryption, content control, patching, AV, risk analytics and EDR. Together with usage-based licensing and aggregated price tiers, this boosts MSP security and profits and reduces overhead.
Endpoint risk analytics and management
Bitdefender Endpoint Risk Analytics shows you risk scores based on your customer's device settings in Browser Security, Network and Credentials, and OS security, and takes into account application vulnerabilities.
This gives MSPs continuous visibility of their customers' security posture and lets them compare risk across companies and time and show improvements or support compliance with regulations around system benchmarks.
To mitigate risks and reduce the attack surface area, you can drill down to see misconfigurations and apply fixes. About 90% of misconfiguration fixes can be applied automatically and, if you are using Bitdefender Patch Management, you can also apply the missing patches from the same risk view, with minimum effort.
Advanced Threat Prevention
Effective automated prevention of advanced attacks is essential to avoid potential data breaches and reduce the need for manual incident investigation.
The following technologies, available with the Bitdefender Advanced Threat Security (ATS) add-on product, are designed specifically to uncover elusive threats and stop them before they can execute and cause harm:
HyperDetect Tunable Machine Learning stops advanced attacks at pre-execution with an advanced set of ML algorithms you can configure to be more aggressive in 'block' or 'report only' modes.
Fileless Attack Defense analyzes command code in memory and blocks rapidly growing fileless or script-based attacks that leverage tools such as PowerShell or Command Prompt.
Sandbox Analyzer detonates suspicious files or scripts automatically or manually to provide a verdict and full threat context visibility with the changes an item is trying to make.
Endpoint Detection and Response (EDR)
Despite the best hardening and prevention, sophisticated attackers and insiders still gain access to MSP or customer infrastructures. It has become essential, then, to detect and stop ongoing threat behaviors before they turn into costly data breaches, and to gain full Attack Visualization to find security gaps or show incident impact for compliance audits.
Integrating machine learning and behavioural technologies perfected since 2009, Bitdefender EDR delivers more actionable detections than any other vendor, as proven in MITRE 2020 tests. MSPs minimize their operational burden with more contextual information, extra technologies that filter out noise, prioritized incidents, guided investigation and response steps.
For organizations whose existing endpoint security doesn't provide the advanced attack visibility and response required, adding Bitdefender EDR is a quick and effective way to strengthen security. Upgrading to use EDR with Bitdefender hardening and next-gen AV is recommended to automatically stop most threats before execution, minimize data breach risks, and streamline security management.
Managed Detection and Response for MSPs
Bitdefender now delivers threat hunting, detection and response as a managed service designed for MSPs. This helps Managed Service Providers lacking in-house security experts to offer the highest level of protection for sensitive customers and stop advanced persistent threats (APTs).
Bitdefender Managed Detection and Response for MSPs pairs award-winning detection and prevention engines with a modern 24×7 security operation staffed by world class expertise to hunt, identify and eradicate adversaries.
Managed Detection and Response for Managed Service Providers will have two engagement options – Expert Advice and Expert Response. With the Expert Advice option the Bitdefender MDR team provides monitoring and recommends actions needed to stop or mitigate attacks. With the Expert Response option, the Bitdefender MDR team will also affect real-time changes in the customer's environment when security incidents are identified, based on a set of pre-approved actions agreed on with the MSP.